Our favorite songs, whoever the artist or whatever the style, were created in a strange alchemy of study and inspiration, of strict practice and of letting go.

Spiritual Practice is a similar combination of dedication, muscle memory, and perhaps a little divine inspiration. Join us for a musical exploration of learning to risk, building the muscle memory of courage, and the spiritual practice of relationship when things around us are changing fast.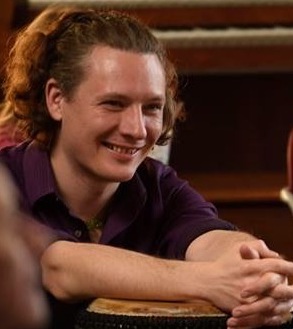 Guest preacher Matt Meyer  is a musician and worship leader who has led hundreds of services for UU congregations across the country. He has a degree in hand drumming and serves as Director of Community Life for Sanctuary Boston.
All services are streamed remotely at https://zoom.us/my/firstparishdot and later posted at https://firstparishdorchester.org/worship/past-worship-services/.  
If you join us in person, please wear your mask and sit distanced from one another. Unvaccinated folks are encouraged to sit a little further back to mitigate risk. Our service leaders, who are all fully vaccinated, will unmask to speak and sing from the front of the Sanctuary.