Our Elected Leaders and Committees
For details about the duties and responsibilities of the Trustees, Officers, and Committees, see  Bylaws of First Parish Dorchester.
2022 cohort: Laura Maltby, (point person for the pledge campaign and Membership Committee); Chris Montani (point person for the Finance and Building and Grounds Committees, and rentals; Althea Smith (point person for Social Justice Committee).
            Laura                  Chris                    Althea
Anyone may use chair@firstparishdorchester.org and board@firstparishdorchester.org to communicate with the Trustees about whatever issues might arise, in addition to using each Trustee's individual contact information.
2023 cohort:
Pam Goncalves and Peter Gilmartin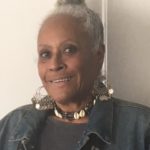 2024 cohort:
Lawrence L'Italien and Lucille Whiting
Other Elected Officers
Treasurer: Jenn Cartee
Assistant Treasurer: Sherman Zemler Wu
Financial Secretary: Myles Crowley
Clerk: Susan Lush
UUA General Assembly Delegates:  Betsy Miessner. TBD
UUA New England Regional Delegate: Michelle Oyie
UU Urban Ministry Delegates: Ginnette Powell, Grace Lindsay-Parks
Committees of First Parish Dorchester
In addition to the specific requirements set out below, all committees must include at least one member of First Parish Dorchester. There are many opportunities for non-member parishioners to participate and serve in committee work, but no committee can be constituted without a member of First Parish Dorchester.
Buildings & Grounds (Julie Simmons, Chair)
buildings.grounds@firstparishdorchester.org
Development (currently folded into Finance)
development@firstparishdorchester.org
Finance (Chris Montani, Chair)
finance@firstparishdorchester.org
Hospitality, &Fellowship Committee 
Coffee Hour & Fellowship Dinners 
Greeters – Laura Maltby
Other events – varies)
hospitality@firstparishdorchester.org
Membership (Laura Maltby, Chair)
membership@firstparishdorchester.org

Nominating Committee (Susan Lush, Clerk)
nominating@firstparishdorchester.org
Social Media (Jenn Cartee)
outreach@firstparishdorchester.org
Pastoral Care (Betsy Miessner)
pastoral@firstrparishdorchester.org
Personnel (Julia Thompson, Marica S. Hubelbank, Emily Lichtenstein)
personnel@firstparishdorchester.org
Religious Education (Marcia S. Hubelbank, Chair (DRE)
re@firstparishdorchester.org
Restoration & Expansion (temporarily dormant)
Social Justice (Myles Crowley, Chair)
social.justice@firstparishdorchester.org
Worship, Arts, & Music (Rev. Elizabeth Carrier-Ladd, Chair)
Aesthetics – Noel Currier & Myles Crowley
Intergenerational Worship – Lucas Gonzalez Milliken (DRE)
Music – Dr. Ana Sorina Popa (Music Director) & Tom Cunningham
Worship Associates – Rev. Carrier-Ladd
Alternative Worships – not yet active)
wam@firstparishdorchester.org