Justice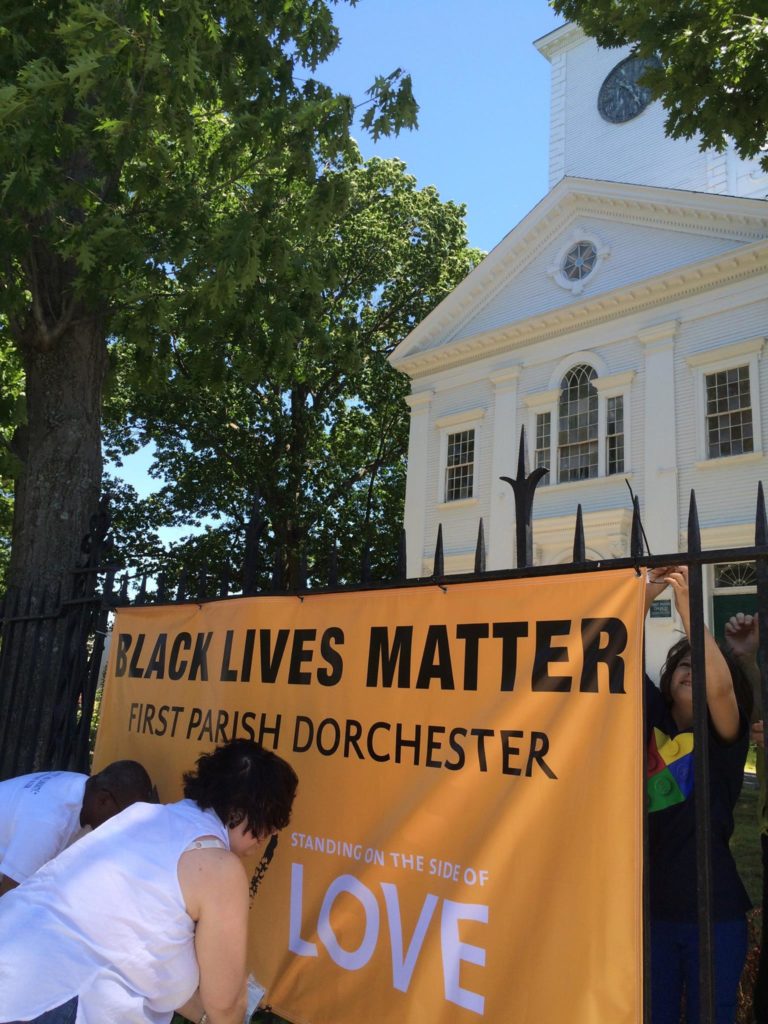 First Parish Dorchester's Social Justice Committee currently sponsors ongoing work with:
Through Barbed Wire, meeting on the 4th Fridays to read creative writing from and correspond with people who are incarcerated
Fair Foods, distributing 250+ bags of groceries at FPD every Friday from 3:30 – 5:00 for $2 each — more volunteers are always welcome!
Ongoing congregational conversations and Dorchester Civic Forums related to climate justice issues, the Black Lives Matters movement, efforts to raise the minimum wage, educational quality and equity of access, public safety/relationships with law enforcement/violence prevention, and the struggles faced by immigrants who lack documentation.
Also serving the larger Bowdoin/Geneva and Fields Corner neighborhoods, First Parish Dorchester is an important resource for Dorchester's Vietnamese, African-American, Caribbean, Irish, Latino, Haitian, and Cape Verdean residents. We collaborate whenever we can with educators, health-care providers, and local civic groups to increase community engagement and alleviate hunger, violence, racism, and other effects of poverty. A broad list of our collaborators can be found on our Partners page.