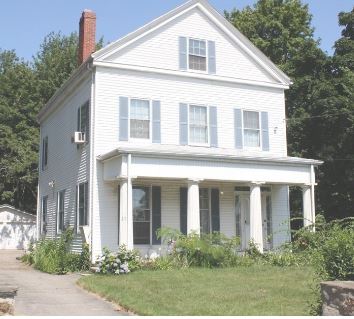 The Finance Committee and the Board of Trustees have been exploring what income could be gained for FPD from the sale of 29 High Street, Dorchester, known as the Manse. Several competitive offers for the property have been received through Jack Conway Realtor represented by broker Julie Simmons, who is an FPD trustee and a member.
At its April 17 meeting, the Board voted to recommend the sale of the Manse and the proposal will be presented for a congregational vote at the Annual Meeting on 
May 20
. The Board also voted to formalize the relationship with Jack Conway and to hire a lawyer to represent FPD in the sale. Simmons recused herself, and was not present, for the Board discussion and votes. FPD leadership advocates the sale of this property because the proceeds would greatly benefit the congregation's long-term financial sustainability and mission in Dorchester. Please speak to any trustee or send an email message to 
board@firstparishdorchester.org
 if you have any questions.
More details to come.