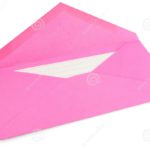 Congratulations First Parish, we raised $416.00 in November for the Greater Lawrence Disaster Relief Fund.  Over 7,000 residents in areas of Andover, Lawrence and North Andover have been without gas service and heat since the September 13 Columbia Gas explosions.  In December we raised over $200 for Found in Translation, which trains immigrants to act as translators in hospitals, and which has just moved to Fields Corner.
As you recall, we started this monthly giving program in October and earmarked the donations in October for the Minister's Help Fund.  Pink Envelope Sunday is the second Sunday of each month.  You can place your donation in the Pink Envelope in the collection plate (make checks out to First Parish Dorchester with the recipient name in the memo line). 
The Trustees voted to earmark the December Pink Envelope collection for the Found in Translation organization.  Found in Translation recently moved its offices from Cambridge to Dorchester. The organization helps homeless and low-income immigrant women unlock their multilingual potential by training them as medical interpreters and preparing them for good paying jobs at Boston's prestigious hospitals and medical centers. For more information on Found in Translation go to
The recommendations for recipients of the Pink Envelope collections come from you, the congregation. Please send your suggestions for future recipients to Rev. Tricia at minister@firstparishdorchester.org, including how you think the organization/group reflects UU values.
Ardis Vaughan, Chair of the Board of Trustees