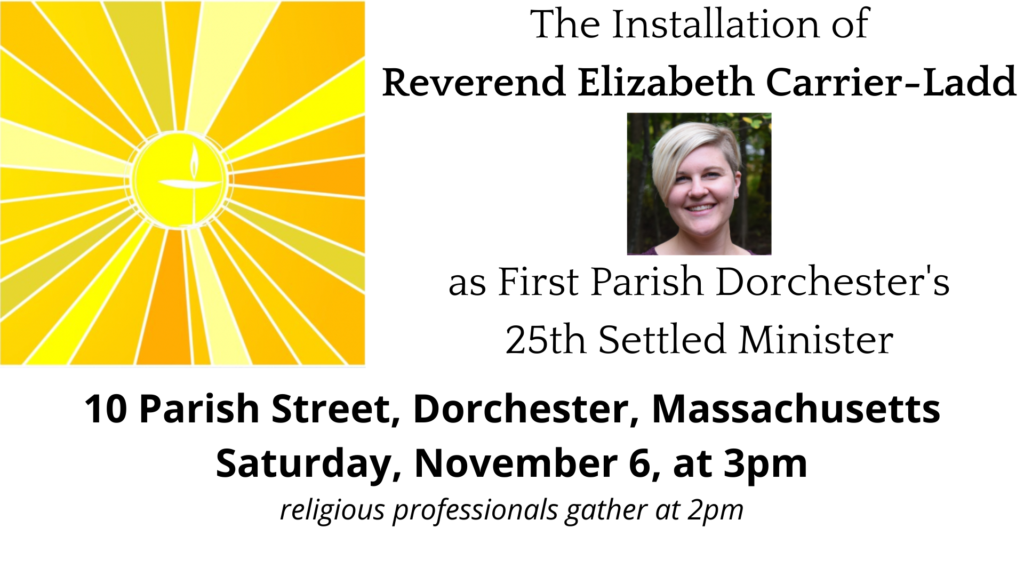 We are hopeful about the future of First Parish and will be celebrating a cardinal step forward with the installation of Rev. Elka as our 25th settled minister. It would be wonderful if numerous congregants, friends, community members and religious professionals are present for this service and reception. If you plan to attend please RSVP at tinyurl.com/FPDInstallation so we can plan appropriate COVID protocols .
Childcare for younger children will be provided throughout the service and activities for older children will be available during much of the service.
Come, let's be together in person and via Zoom: https://zoom.us/j/4438056805
A reception will be held immediately following the service.