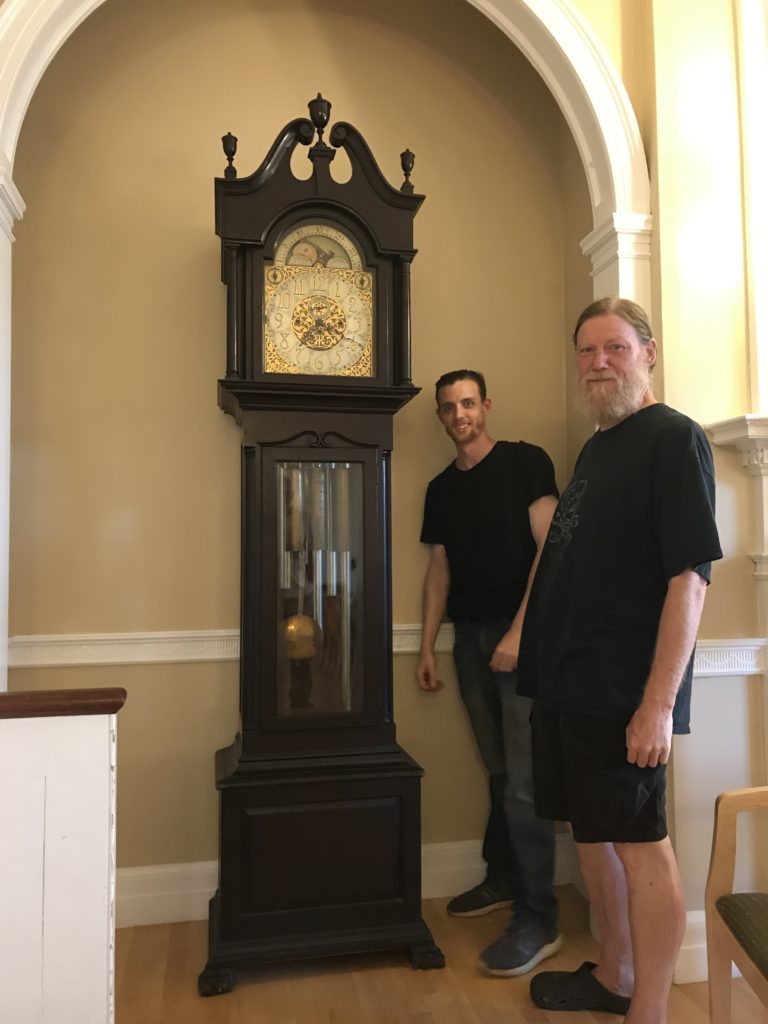 Master clock magicians have cleaned and repaired our magnificent grandfather clock and it is ticking and chiming up a storm in the Allen Parlor.
The father and son team of Andrew and Keith Olson report that the clock was made by "William Bond and Sons, Boston". The dial was signed "Daniel Pratt's son, Boston". Andrew believes that the case and dial were made by Pratt. He reports that William Bond clockmakers went out of business in 1977. At the time, they were the oldest clock company in the country. They made very high end regulators and chronometers.

Our clock was given to Frederic Fay in 1913, who apparently donated it to the church. Fun local fact: when you go to the Cape over the Cape Cod Canal, you will pass over the bridges designed by Frederick Fay!
Enjoy — but please don't touch!