For several years, members of First Parish have joined their neighbors at St. Peter's Church in the annual Good Friday Via Sacra / The Way of The Cross walk through Meetinghouse Hill and Bowdoin-Geneva.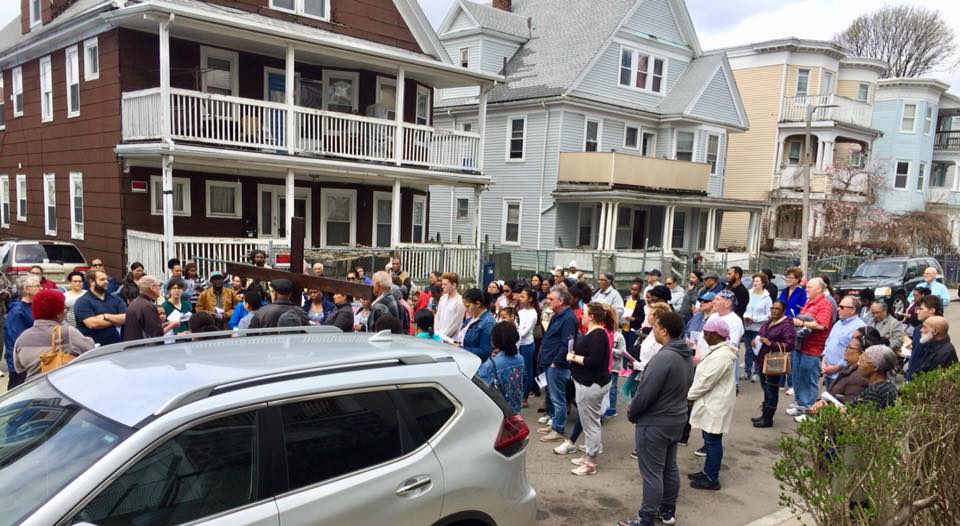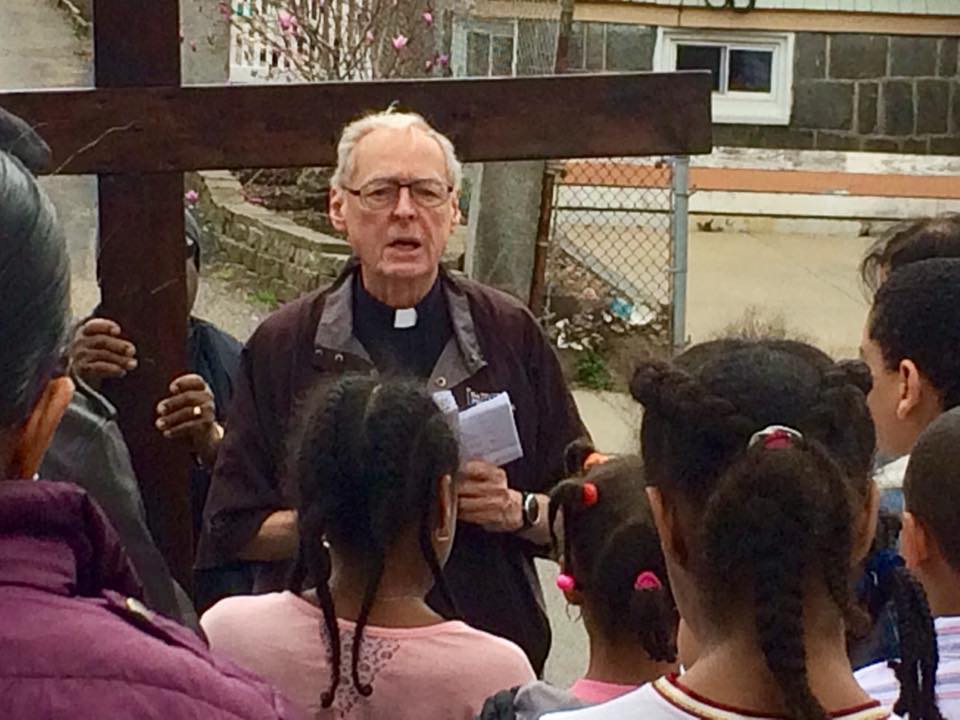 At each of the 14 stations or stops in the walk, Father Doc, one of organizers, shared names and stories of our fellow Dorchester residents that had died from guns and other forms of violence. Many of the victims were young people.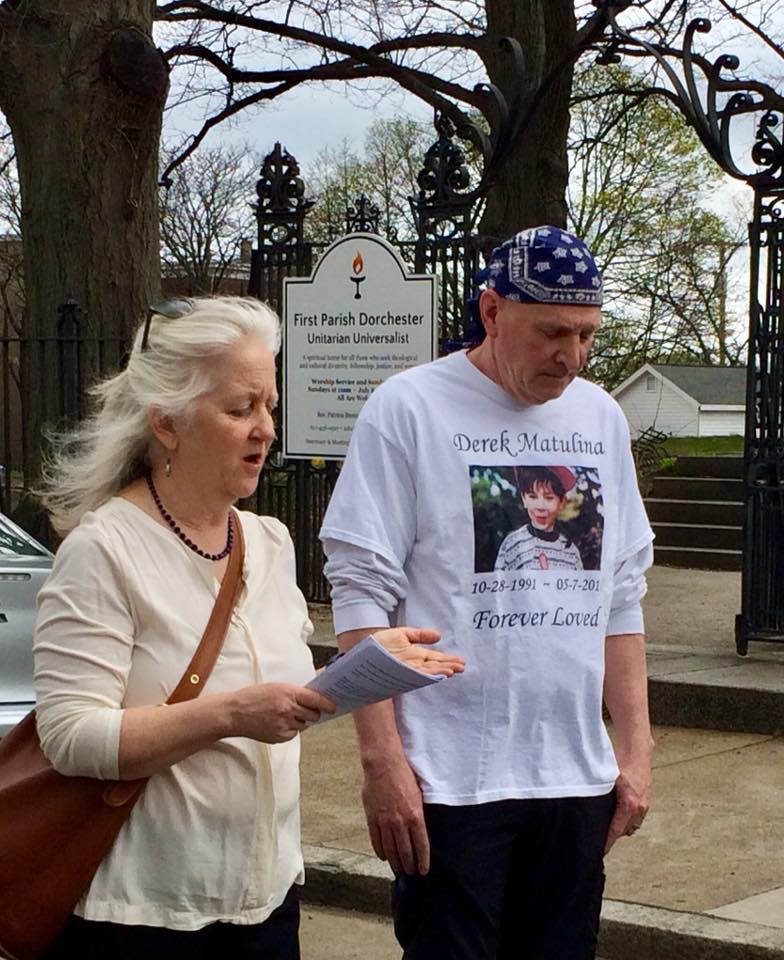 Readings and prayers, alternating between English and Cape Verdean Portuguese, were said by participants at each station—including our interim minister Rev. Tricia Brennan in front of the Meetinghouse. Men and women took turns carrying a large wooden cross and others sang hymns in Portuguese. With grey clouds, dramatic sudden bursts of strong winds and occasional bright sunshine, the mood of the walk was somber yet inspiring.