Remembering is Justice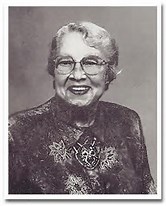 "Remembering is Justice"
First Parish Dorchester
January 14, 2018
Rev. Tricia Brennan
One of the biggest take-aways I took from my biblical seminary studies,
is the question of who gets named in the stories in the Bible.
Someone who gets named is a person who counts,
is a person who is remembered through the centuries.
A named person usually has some agency, some power,
they make things happen in the stories.
Lindsay Freedman is an Episcopal priest who decided in 2012
to see how many words women said in the Bible,
and how many were named.
She and her team of researchers found that 93 women
spoke in the whole of the Bible,
49 of those had names, and their total word count
constituted 1.1% of all the words spoken.
Clearly mansplaining has been around for awhile.
Who gets named, who's words are recounted,
who gets remembered is bigger than just the Bible.
It's a question for all of human history,
recorded history and oral history.
Those who are left out are those without power,
women, yes, children, yes, people who are poor, yes,
which in the part of the world for a long time has been people of color.
Leaving them out silences their voices and everyone loses.
On this weekend when we remember, celebrate, honor
and are inspired by Martin Luther King, Jr,
I want remember, celebrate, honor and be inspired
by Margaret Moseley.
Margaret Moseley is not one completely forgotten to history.
Her papers are saved by Harvard University, she wrote her memoirs-
called Moving Mountains, One Stone at a Time,
and she has a cooperative living house named after her-
The Margaret Moseley Community Coop,
one of two coop houses of the UU Community Cooperatives.
I bring her story forward today because her life is inspiring,
and because she is not much known.
As African American Unitarian lay woman leader,
who fought for civil rights all her life,
we should know her name and her story.
Especially as a Unitarian Universalists
whose faith home is in Dorchester,
learning how she took the hard stuff or her life
and used it to fuel her passion for justice
can strengthen and animate us in these challenging times.
Margaret Moseley life's spanned the last century.
She was born in Dedham in 1901, grew up in Dorchester,
and graduated from Dorchester High in 1919,
married at age 21 and moved to Norwell for 14 years
during which time she had three children,
moved back to Boston, I believe as a single parent,
and lived here until moving to Cape Cod in 1961,
where I believe she lived until her death in 1997.
Some highlights of her life:
At Dorchester High, a school of 3200 students,
she was one of two students of color.
She was a bright, engaging person, who was curious and liked to learn.
She had lots of friends in school,
but when it came time to be invited to parties,
birthday parties and the like, she was never invited.
"I came to the realization that I was not socially accepted in their families," she wrote.
"And it began to build a sense of difference and injustice,
to be ostracized in that fashion, for no reason, really,
except one was of a somewhat different complexion.
As time went on, even at school events,
there were so many instances of hurt
that began to deepen more and more."
Not surprisingly, Margaret and the other student of color
at Dorchester High, who was named Ruth, became close friends.
They decided they wanted to become nurses,
and after graduation, they applied to every nursing program
in the city of Boston, but none would take them.
They were told candidly that no "colored people"
would be accepted for training.
Ruth had family in Washington DC and was able
to get into a training program there.
Margaret very much wanted to go with Ruth but her parents forbid it,
as they were terrified of her living anywhere in the South.
And so Margaret sought work in Boston,
and had a very difficult time finding anything.
Again and again she met with discrimination.
She was told that if she said she was from a foreign country-
and even suggested countries she could say she was from-
she would be hired.
She refused to work under pretense.
She would be permitted to take tests for employments, would do well,
and then be told, at times with embarrassment,
that no one would want to work with her.
So at this point in her life, age 20,
she had experienced social isolation in high school,
had been blocked from pursuing a career she was interested in,
and encountered on-going discrimination in looking for work.
In reflecting back upon this time, she wrote,
"I began learning a lesson more and more
 that the only intelligent thing to do
was not to let it be a bother because I could see
 that I could destroy myself
with bitterness and hatred and vindictiveness.
I would have to direct my energies in ways that would be helpful-
not only to me- but even if it did not help me-
to other people so that another generation coming along
wouldn't have to experience the kinds of things I did."
I hear a lot of intention- to lift up the theme of the month-
that she decided to direct her energies in ways that would be helpful,
so that another generation wouldn't have to experience
the indignities that she had known.
There was another hard experience that she shares in her memoirs.
Once she left Norwell and back in Boston-
she would have been in her 30's now-
she was evicted from her rented home by a new owner.
When she asked why, the new owner wouldn't say.
And she pressed him, and he said he didn't have to say.
She said "I know it's not because of non-payment of rent,
or because I haven't kept up the property.
There can be only one reason- is it based on race?"
The owner said "I don't feel happy about you
making me tell you this,
but yes, I bought this house as an investment-
and I have to protect my investment."
To which Margaret responded,
"I'm sorry to have to tell you but this isn't the end of this.
I'm paying my rent and I intend to stay,
and I'll seeking be legal counsel."
When she went to the lawyer,
she learned that she had no legal recourse whatsoever.
They was no protection under any law against unfair evictions.
So she spent the next month walking from place to place,
looking for somewhere that she could rent
for herself and her three children.
The only places she was being shown were rat and vermin infested.
It was cold as she searched on foot,
and she was getting scared as time was running out.
Finally, she saw a place that someone was painted,
and when she asked the man
if he was getting it ready to rent, he said yes, and showed to her,
asked her if she liked,
she said Yes, gave him the money and moved in.
The day after she and her children moved in,
she was taken to the hospital,
having gotten very sick while walking in the icy snow and cold
after working all day,
she hovered between life and death for six days,
and stayed in the hospital for six weeks.
She recovered, but I can't help but think
that had she died her death certificate
would have said influenza or pneumonia,
but the real cause was racial discrimination.
And how that is true for so many people of color.
Margaret Moseley became an extraordinary advocate for fair housing,
for human rights, for civil rights, and for economic rights.
She was one of the founders of Freedom House in Roxbury,
as well as a founder of Cooperative Way,
a consumer cooperative in Boston.
On the Cape, she and others founded a local chapter of the NAACP,
and the Women's International League for Peace and Freedom.
She founded the Fair Housing Committee
and the Community Action Program.
She went to Selma in 1965 and worked on voter registration.
She was on the board of many organizations,
included the MSPCC and Elder Services of Cape Cod.
The picture I get of her is of one who deeply believed
in the democratic process, and who showed up.
After that crisis that she went through
trying to find a place to live in Boston,
she read about a housing bill coming through the state legislature,
And she went to every day to the hearings.
She testified out of her own experience.
She was disappointed with the final watered down bill,
and returned year after year, testifying and lobbying,
as subsequent improvements were sought, and won.
"This is one thing I'm not going to give until there is justice," she said.
She said her personal experience gave her insight
into what large numbers of people were suffering.
She knew that perhaps most of them wouldn't have the ability,
the courage, or even the know-how to go and publicly fight,
but as one who became a member
and then a leader of many organizations,
she was emboldened and skilled, and utterly committed.
Writing letters, making phone calls, and whenever possible going into to lobby, she just kept at it.
She had a global vision as well, and as a leader
of the Women's International League for Peace and Freedom,
she was encouraged when the United Nations was founded,
and went to the U.N. as often as she could.
Once the Universal Declaration of Human Rights was passed,
she took on the cause of raising awareness about this document
that she felt was more important that the US Constitution
and the Declaration of Independence,
because it was international in scope,
and addressed economic and social rights.
Once when she worked a store manager
of a consumer cooperative grocery store-
she posted both the Universal Declaration of Human Rights
and Consumers' Cooperative Principles in the windows.
She was often asked if she was a communist,
and one day that question was asked by a local minister,
who had clearly come into the store to check it out,
having spent his time looking and reading the displays
before eventually coming to counter to purchase one lemon.
To his question if is this a communist outfit displaying propaganda,
she replied "No, it's exactly the opposite.
 "I feel my job is as much a job of education as it is to sell commodities."
They had a long conversation that day, she and the local minister,
and his stance shifted from suspicion to respect,
and by the end of the conversation, he invited her to use the space
at his church for her educational events.
I love that story because it shows how fully
she integrated her passion for justice
into all she did in her life.
Margaret Moseley was an active member of the Community Church
in downtown Boston for 20 years, including serving as its President.
When she and her second husband Emerson
moved to Cape Cod, she became active in the Barnstable UU church,
and was instrumental in engaging that congregation in the community.
She was the first woman to serve on their Prudential Committee,
their Board, and was elected its chair.
I thought perhaps there might be some link to this congregation
in Margaret Moseley's life,
and there wasn't except this.
Ken Warren, who was the interim minister here in 1996-98,
was the pastor at the Barnstable Church for many years
prior to his stint at First Parish.
So he was her minister. I like to think that she influenced him,
it is hard to imagine she didn't,
and that who he was when he came here
was shaped by this remarkable person.
Perhaps today is the second time her story
has been lifted up from this pulpit.
I thought I would close with what Ken Warren
wrote in the prologue to Moving Mountains, Moseley's memoirs.
In his words is a reference to the "reverse freedom riders".
Some of you no doubt know what phrase refers to but I did not.
The Freedom Riders were civil rights activists
who rode interstate buses into segregated southern states
to challenge those states non-compliance with laws
that forbade segregated seating on buses.
The "reverse Freedom riders" refers to African Americans
from the South who were given free bus tickets to Northern cities
by Southern segregationists, told there were high paying jobs waiting for them, and given checks to help them resettle.
When they arrived to their northern destination,
there were no jobs waiting, no welcome mat,
and the checks were worthless.
One of those Northern destinations in 1962 was Barnstable, MA
where Margaret Moseley was living then.
So Ken Warren wrote:
I met Margaret Moseley when she and her husband Emerson
moved to Cape Cod. We very soon became acquainted,
because we shared so many interests and concerns.
We worked for the same causes not only in the church
but also in the NAACP, the Fair Housing Committee,
the Community Action Committee, the peace movement
and various groups, organized and ad hoc local and global.
When the so-called "reverse freedom riders" were sent to the Cape, presenting a small community with a large problem,
Margaret simply appeared, not waiting to be asked,
responding to the need calmly, quietly, naturally.
Not only her labor but also her advice and counsel,
wisdom gleaned from previous experience, were invaluable.
I and innumerable others learned through the years
that this was her personality, her character, her way of life.
Wherever she happened to be,
she stands against and speaks against prejudice and injustice,
stands for and speaks for human rights and human dignity.
And always she speaks and acts nonviolently.
She holds rational convictions with fervent emotion
and acts with the courage of such convictions.
Hence the simplicity and serenity.
May the name Margaret Moseley be known here,
and elsewhere, and she be remembered as one
who chose the way of peace and work of justice
for all her 96 years of life.
May her memory be a blessing to us as we seek to do the same
in our lives, and in this faith community.
Biblical info on women's names and words comes from
"This is how many words are spoken by women in the Bible", Huffington Post. February 2015
Information about Margaret Moseley found in this sermon came from several sources:
The Harvard Square Library, A Digital Library of Unitarian Universalist Biographies, History and Media, which can be found at:
http://www.harvardsquarelibrary.org/biographies/margaret-moseley/
The Margaret Moseley Cooperative House website: https://uucommunitycoops.org/margaret-moseley-cooperative/
Personal notes from Matt Meyer of the UU Community Cooperative Board.